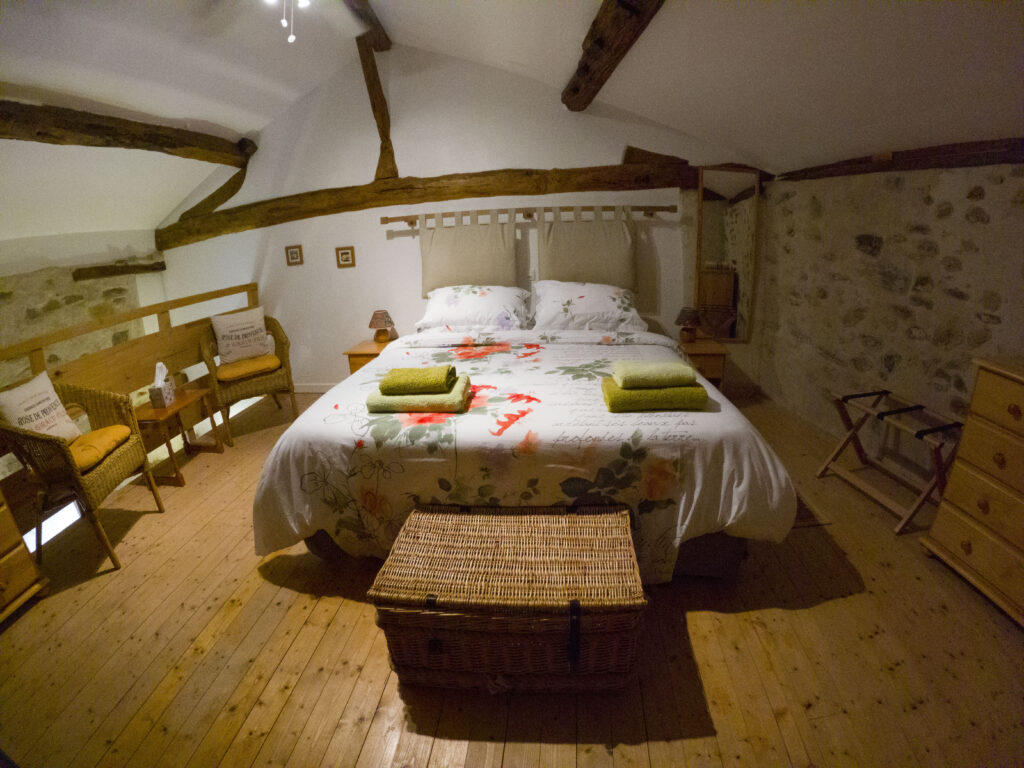 A room where you can sit back and unwind, listening to the sound of birdsong and fall into a deep and restful sleep…
L'Orangerie is a bright and sunny double or twin bedded room that opens up on to the terrace overlooking the swimming pool area.
It's possible to add two additional 'z' beds to the room when required.
There's one European  large double (160cms/6ft3ins wide) and a single (90cms/3ft wide) as standard.
The original 16th century beams remain from when this was a barn for the animals. 
The bedroom is on a mezzanine level above the bathroom and sitting areas, and includes its own sitting area and a bookshelf where you'll find many interesting 'reads'.
The thickness of the walls ensures this room is cool in summer and warm in winter, but a fan is fitted upstairs above the bed, and an additional standalone fan can be supplied when needed.
The downstairs bathroom has double basins with mirrors  to accommodate you both.
The full flow shower has ample hot water available throughout the day.
Soap, shower gel, all towels and a hairdryer are supplied..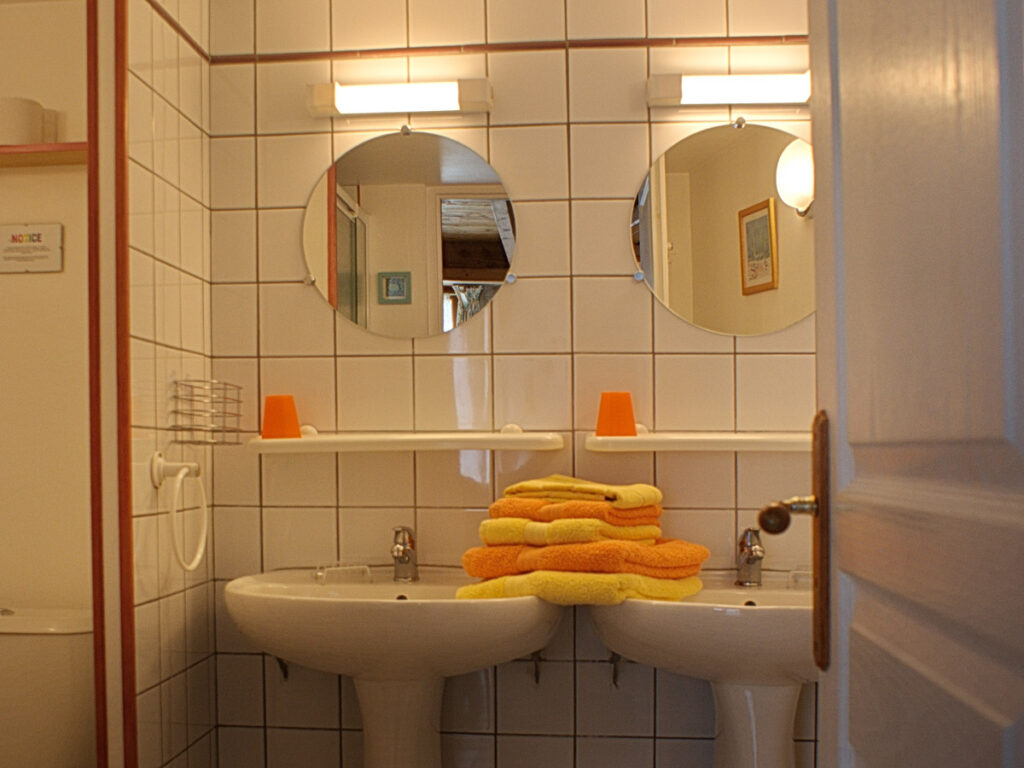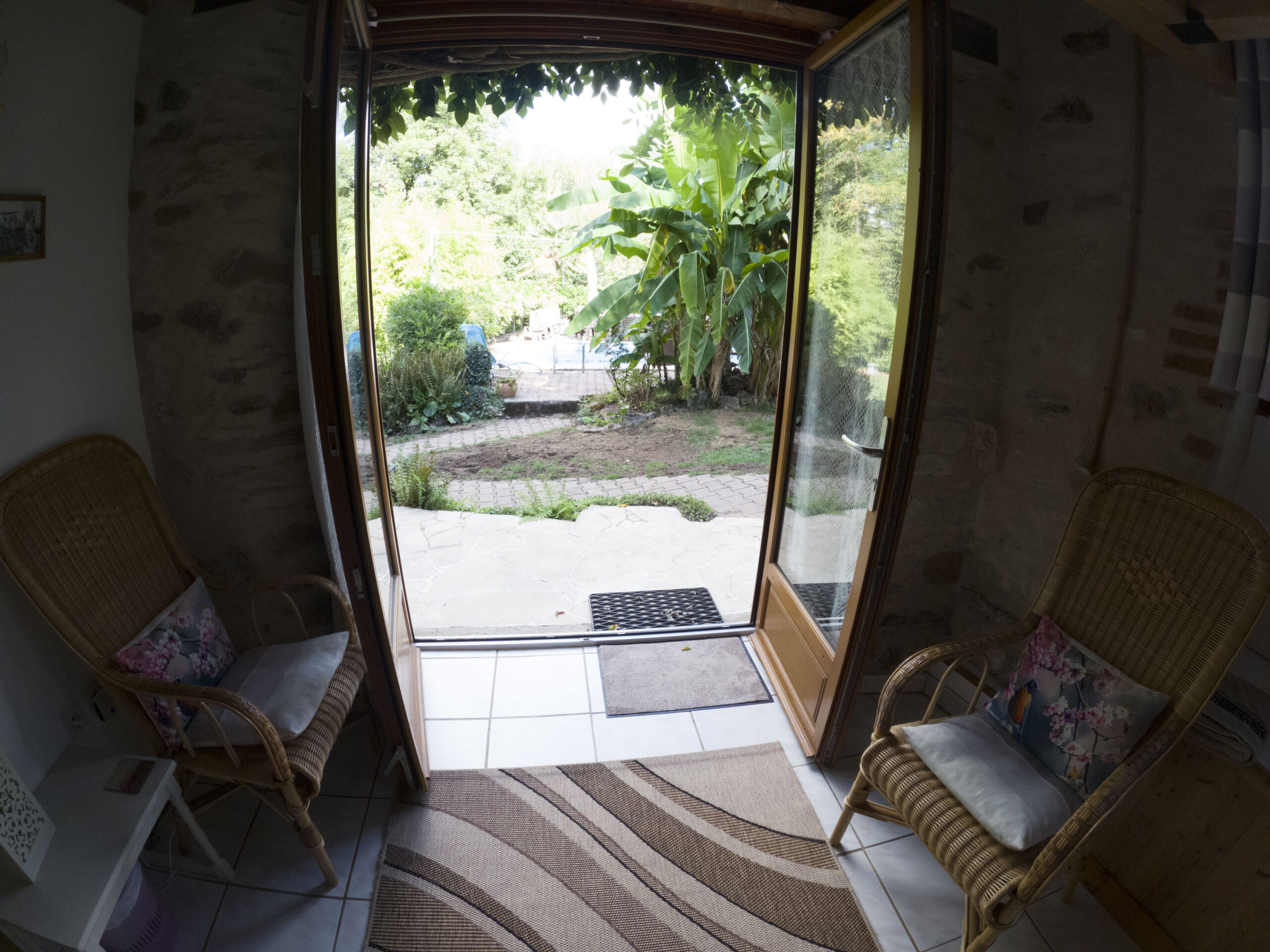 A garden room
With double doors opening directly on to the terrace and pool area you'll feel you're in a tropical garden while in the comfort of the living area of your room.