France is renowned for being one of the best countries in the world for cycling, and the picturesque lanes, routes and medieval villages reached from Le Moulin will show you why.
Once you leave the peaceful chemin and head up the valley you're spoilt for choice as cars (if you see any) patiently pass.
Your routes will take you to some famous beauty spots, steeped in history, and will ensure your camera keeps clicking away as you make every turn.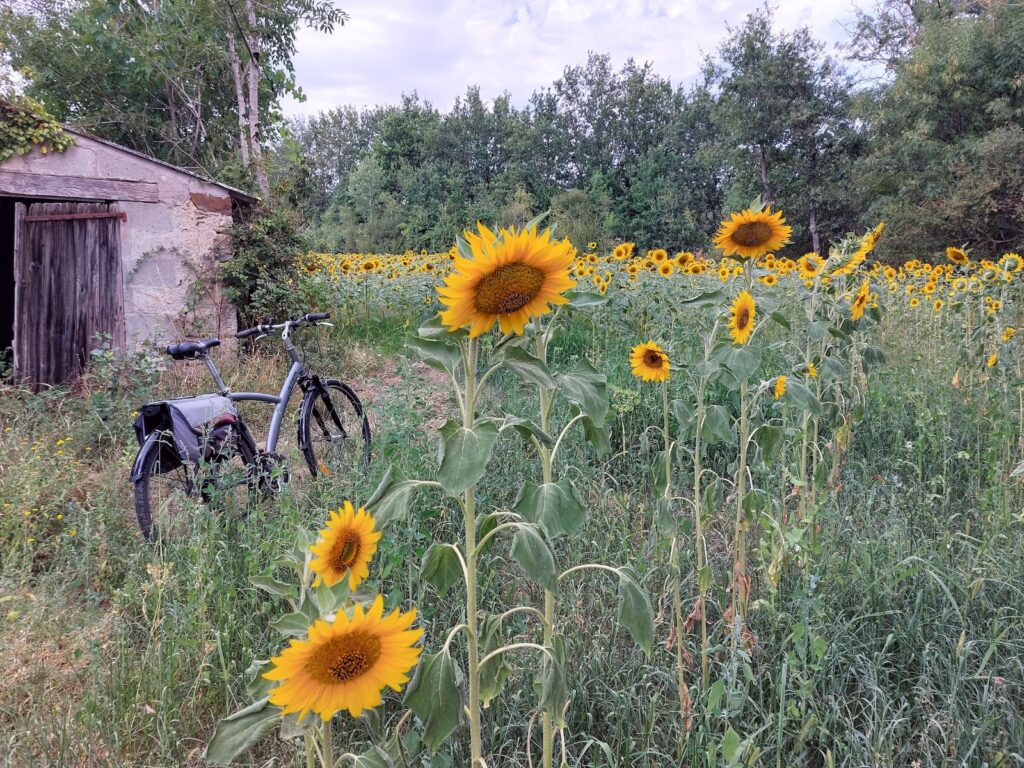 Whether its fields of gold, full of waist-high sunflowers, or waving crops of wheat and barley, you'll explore nature at it's best. 
There are quiet streams to follow, lakes to picnic beside, or ancient buildings to explore.
This area has it all, and will keep you entertained every day.
Whether it's a village steeped in folklore such as Vouvant, or one with a history of weavers selling their wares from their houses in Pathenay, or perhaps visiting the more modern financial capital of France – with a castle finished by Richard the Lionheart – in nearby Niort, those cycling legs will never tire.
Stop at local cafes or bars to take time to chill and enjoy your supplied picnic lunch.
And, if you do feel the odd ache, come back to Le Moulin for a relaxing massage or beauty treatment.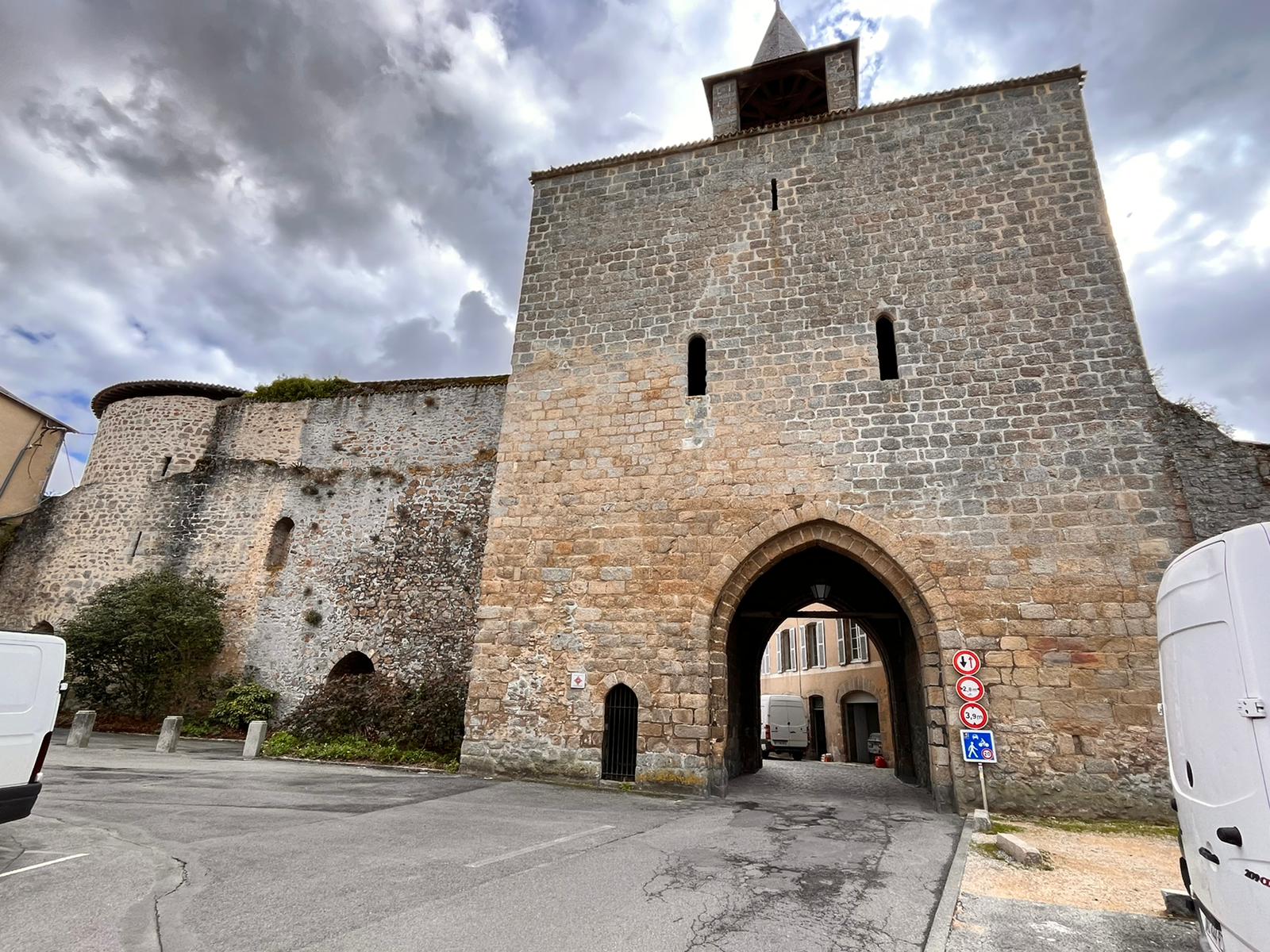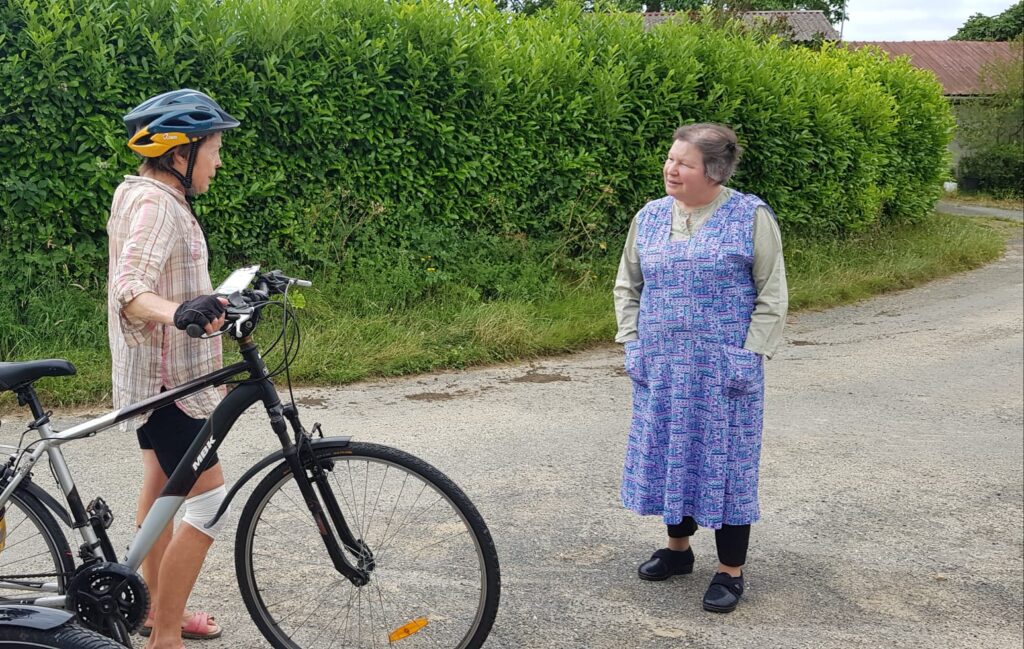 Wherever you cycle you're bound to meet friendly locals keen for you to try out your French.
Everyone values the money our visitors bring to the community, so you'll often be offered a cold drink, cup of tea or a pastry or two.
Exploring the local markets and seeing the vast range of fresh and ripe fruit and veg available is one of the high spots of your visit.
You'll get the chance to sample a huge number of cow, goat and sheep cheeses from the region, and marvel at the different fresh fish and shellfish on offer.
You'll also find craftsmen at work, whether they're making knives, carving wood or weaving baskets.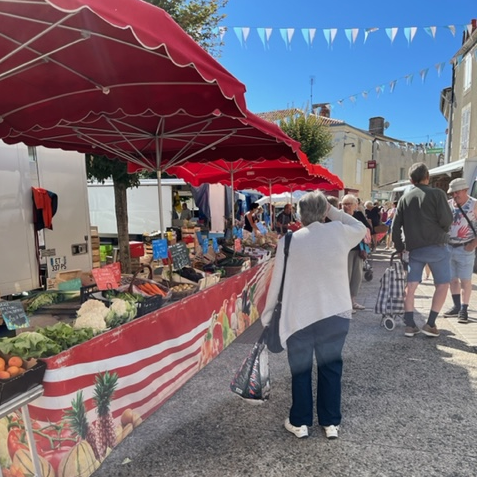 Once a week we meet our guests at a local beauty spot where you'll often find local fishermen trying to catch an elusive carp or two.
You cycle to meet us, or hitch a lift if you prefer, and we set up the tables, offer some chilled rose wine and soft drinks, and put on a BBQ of note with crusty French bread, sausages, cold meats and salads. 
You certainly won't be going hungry…
Clear route directions each day
When you arrive at Le Moulin you'll be handed a folder full of a range of cycle rides.
We have something for everyone, whether its a 5kms ride to the local village, a 25kms ride to the 'Green Venice' or a more challenging route that includes hill climbs.  
Whatever you choose, you'll find our bikes well serviced and fully equipped with helmet, paniers, water bottles and laminated maps and directions that ensure you can't get lost…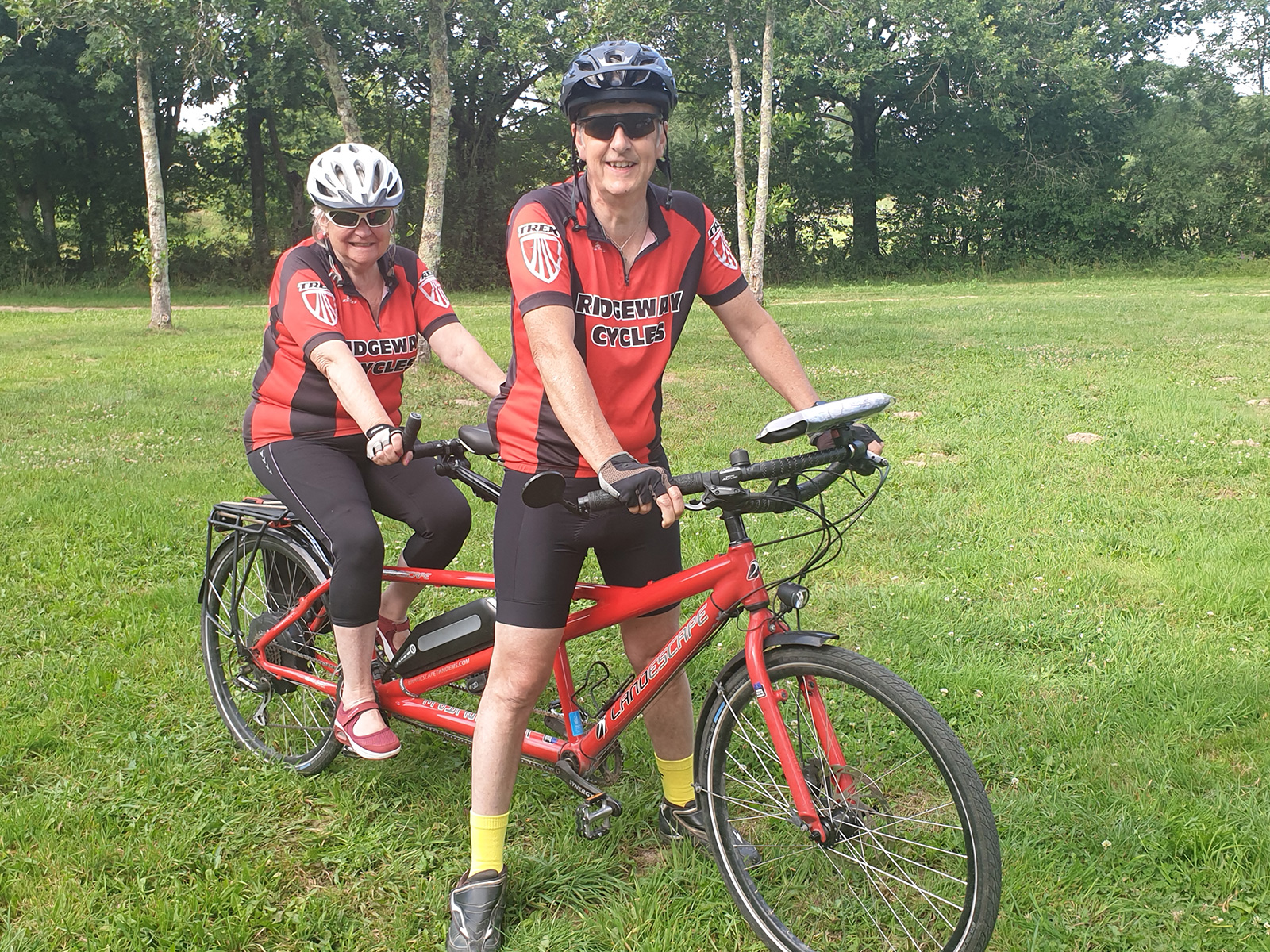 We have a fully equipped workshop should you bring your own bike and need some repair work completed.  We also have a bike trailer that can carry up to six bikes at a time.
We can store your bikes safely if required, and carry various spare parts including full puncture repair kits.