The Bleue room is a beautiful quiet double room which looks out on to the lane running alongside Le Moulin. But don't worry, there's virtually no passing traffic as the road comes to a dead end in our car park.
The most you may hear is the postlady's van when she delivers the post around midday. And that may only be twice a week.
The thickness of the walls ensures this room is cool in summer and warm in winter. A stand alone fan can be supplied when needed.
There are plenty of power sockets throughout, fitted with French standard two-pin plugs. We do have adapters but please be sure to pack some for your own use.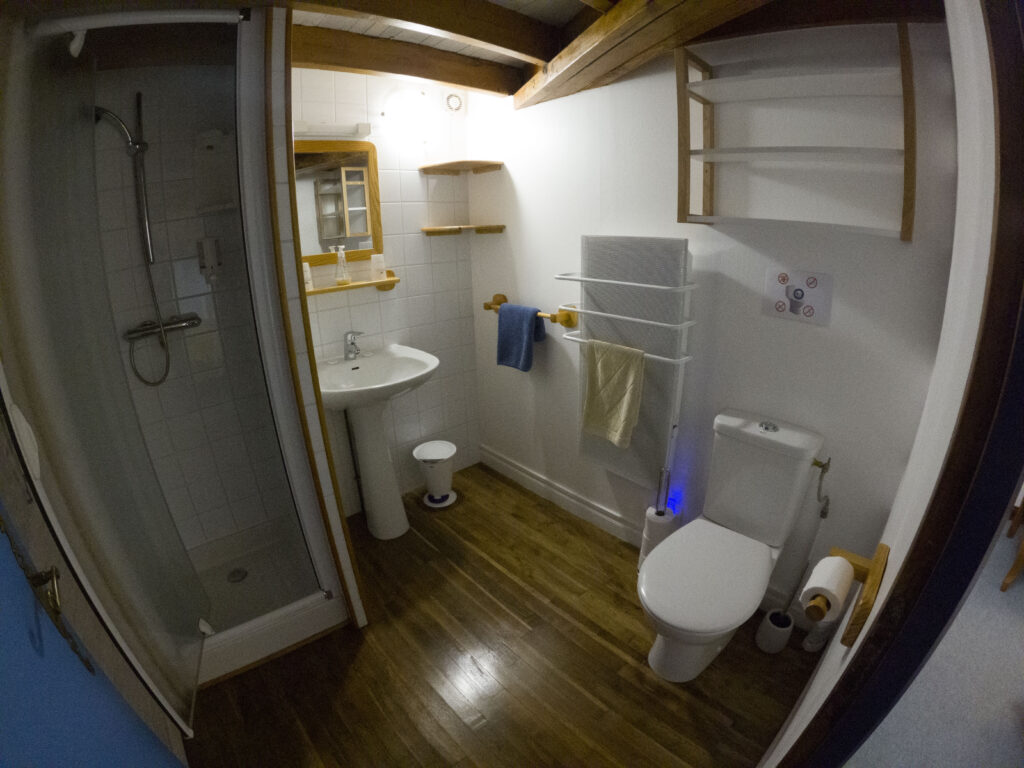 You'll find a door to your private en suite bathroom. This features a  walk in shower ahead of you, a toilet and sink area. There's always plenty of hot water available for showering at any time of the day, although you may prefer to opt for a cooler option in the height of the summer months.