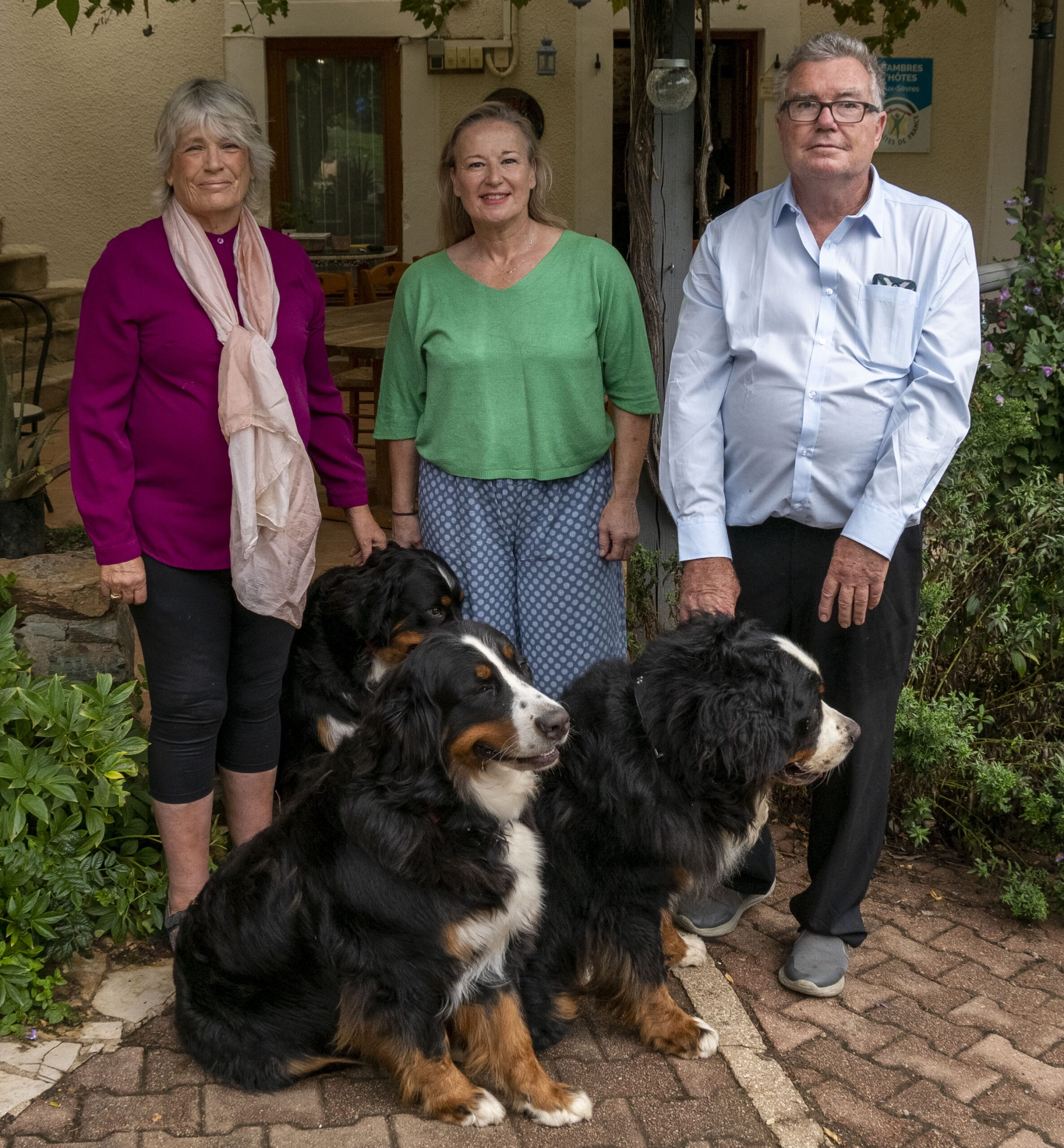 As a welcoming team of three, we all have different skills that combine to offer you great service, growing local knowledge, creative cooking and hospitality you'll remember forever.
Although we're all English, we're working hard on our French to help us to integrate with the local community, and often have French-speaking guests visiting. In our first year we've enjoyed meeting holiday makers from France, Spain, Germany, Slovenia, Senegal, South Africa, England, Scotland, Wales and Southern Ireland, America, Canada, New Zealand and Australia. 
No two weeks have been the same, with walkers, cyclists or guests just wanting some down-time mingling with one another, sharing experiences and making lifelong friends.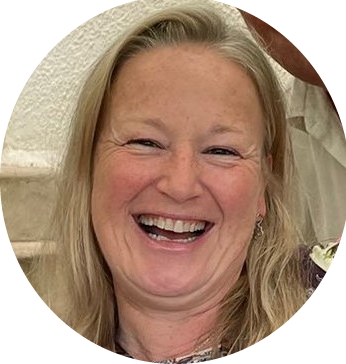 Sarah Plant
Guest management and Front of House
Sarah Plant/Sarah the younger/Planty
Sarah has spent the majority of her 35 year working career in the service industry, mainly in fitness, coaching and hospitality. She's always had a passion for people's wellbeing, including making and keeping everyone happy. Unfortunately that's where the bad jokes start… but she'll try to make up for them with her enthusiasm and delivery. 
Being of that certain age, you'll usually find Sarah on quests of a sadly repetitive nature. In search of her phone, glasses and memory perhaps, most likely all at the same time. This is usually an hourly occurrence and all help will be gratefully received! 
Flora and Bobb are two of her joys in life as you will see. Both dogs weirdly reflect their owner's personality. She's also waiting patiently for her daughter Jaye to return from China where she's been teaching English, yoga and nutrition for the past eight years. The business will hopefully compliment Jaye's skills in the future. But for now, no matter what you need, being of what you may call  a competitive character, be in no doubt, Sarah will make it her mission to ensure your wishes become  a reality during your stay with us.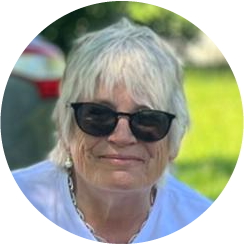 Sarah Peacocke
Public Relations and Marketing
Sarah Peacocke/ the whirlwind
Although Sarah is celebrating her 70th year, you'd never believe it.  Wherever you look she's there.  With a background in journalism and marketing she's constantly looking at ways to boost our coverage, posting on Facebook, talking to journalists and doing all she can to 'spread the word'.
She's travelled to many parts of the world and has some amazing stories to share over the dinner table.  A life well lived!  She's owned property in France previously (in the south) and in both South Africa and Mozambique.  Animals and wildlife are her passion, and as a published author (of a children's book) writing is at the heart of what she does.
Still working for agricultural businesses in the UK, she shares part of her time with companies across the Channel.  But don't ask her to remember names or numbers as they're almost instantly forgotten.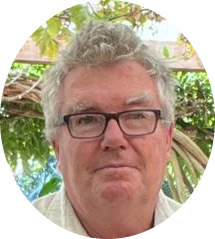 Vince Peacocke
Chef and Maintenance
Vincent Peacocke/Vince/THE boss
A man of so many talents we could fill this page with his skills. You can find him unblocking a toilet, fixing a broken piece of equipment, chopping wood or making delicious cakes and masterminding the weekly BBQ.
Totally at home in the kitchen, where he conjures up wonderful dishes that combine the best of French/English and African cooking, or out on the land, where his farming background in Zimbabwe, where he grew up, is showing as he starts to develop our environmentally friendly farming enterprise.
Don't ask him to sing, he's tone deaf, or dance, as your feet may never recover – and above all don't suggest he takes short cuts in the kitchen or makes what he calls 'ready meals' or you might not get fed that night. Everything is cooked fresh and from scratch, using locally sourced ingredients wherever possible.