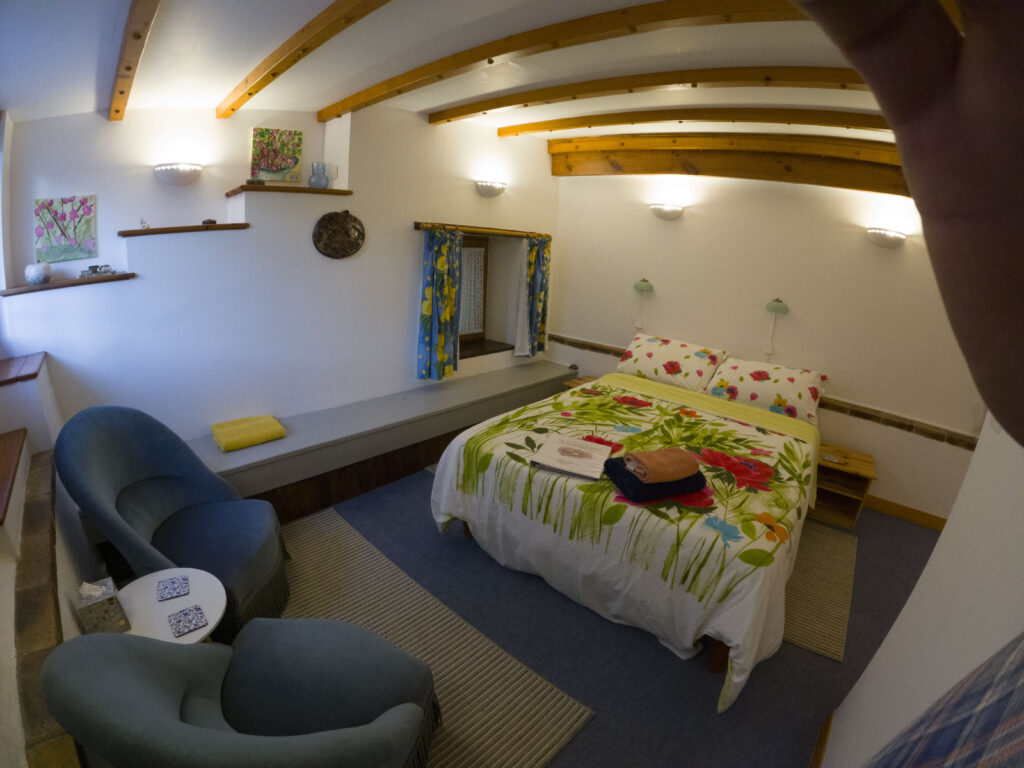 Situated in the main building, Clochard is very quiet, set away from the social areas.
Once in the room you'll find a comfortable seating area with two comfortable armchairs.  Your window opens up on to the lane that leads to Le Moulin – one with virtually no passing traffic.
This is our second room available for single occupancy
As you walk through the door you have a seating area to your left and on a shelf area ahead of you a tray offering everything you need for a nice cuppa tea or coffee and a nibble.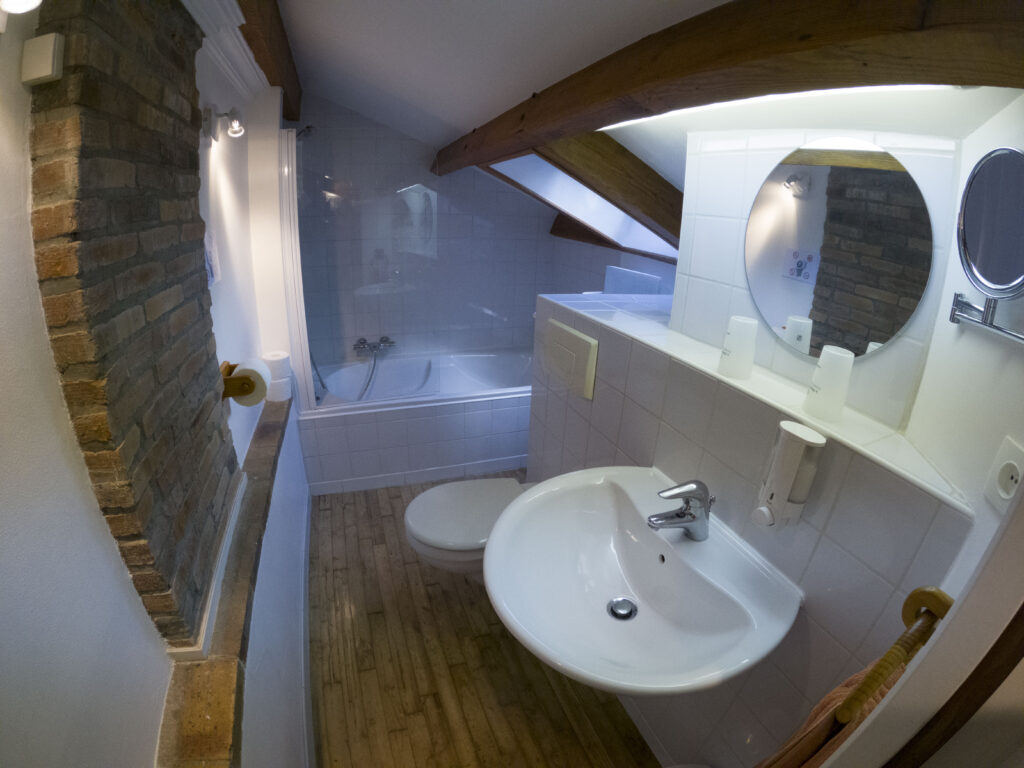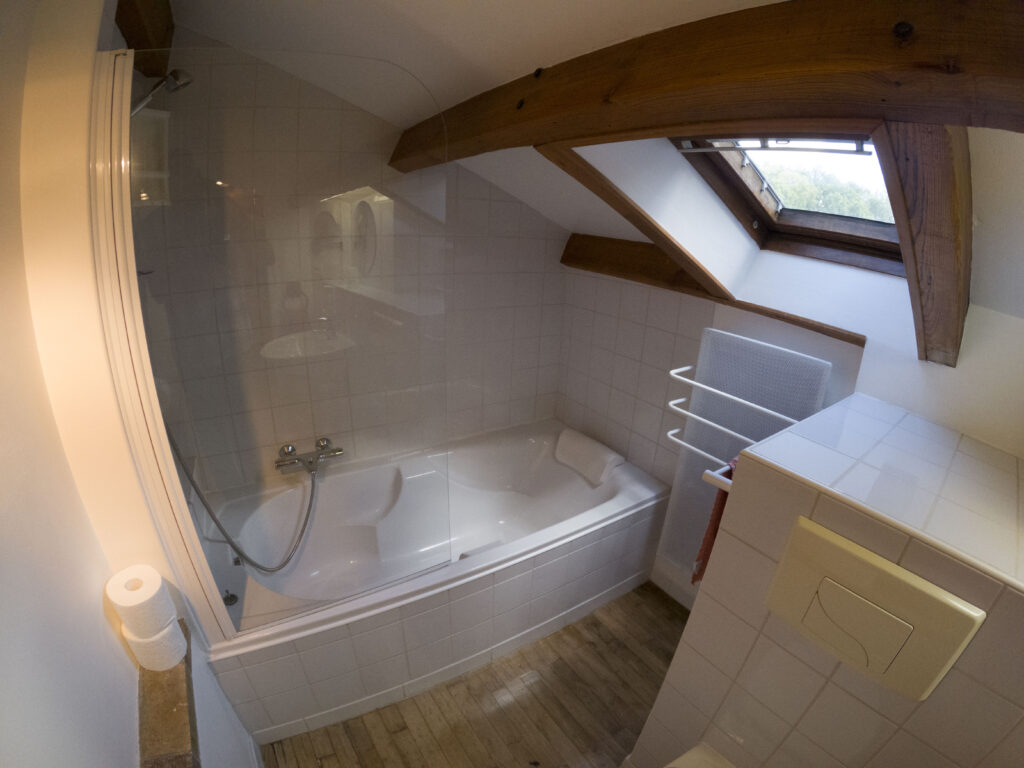 Clochard is our only room with a bath.
So, if a deep soak in a hot bath is a must, this room is for you.
Again, a hair dryer , tissues, soap and shower gel are all provided along with hand, bath and pool towels.