Our second ground floor room is the first you come to through the gate when you see Le Moulin for the first time.
Named the Lilac room due to the sprays of wisteria which, as long as there hasn't been a late frost, hang gently along the wall outside your living area. You'll also smell the lavender growing on the steps along the terrace.
It's very similar to L'Orangerie and again opens up on to a lovely terrace overlooking the swimming pool area.
You'll find a small bistro table outside the room, ideal for a quiet read or for somewhere to sit while you take the opportunity to plan the next day's activities
Upstairs on the mezzanine level is a European large sized bed. 
Your bathroom is on the lower level along with a pretty sitting area and walk-in wardrobe.
Plenty of books for bed- or day-time reading are supplied and, if you don't finish your novel before you leave, fear not, you're welcome to take it home with you.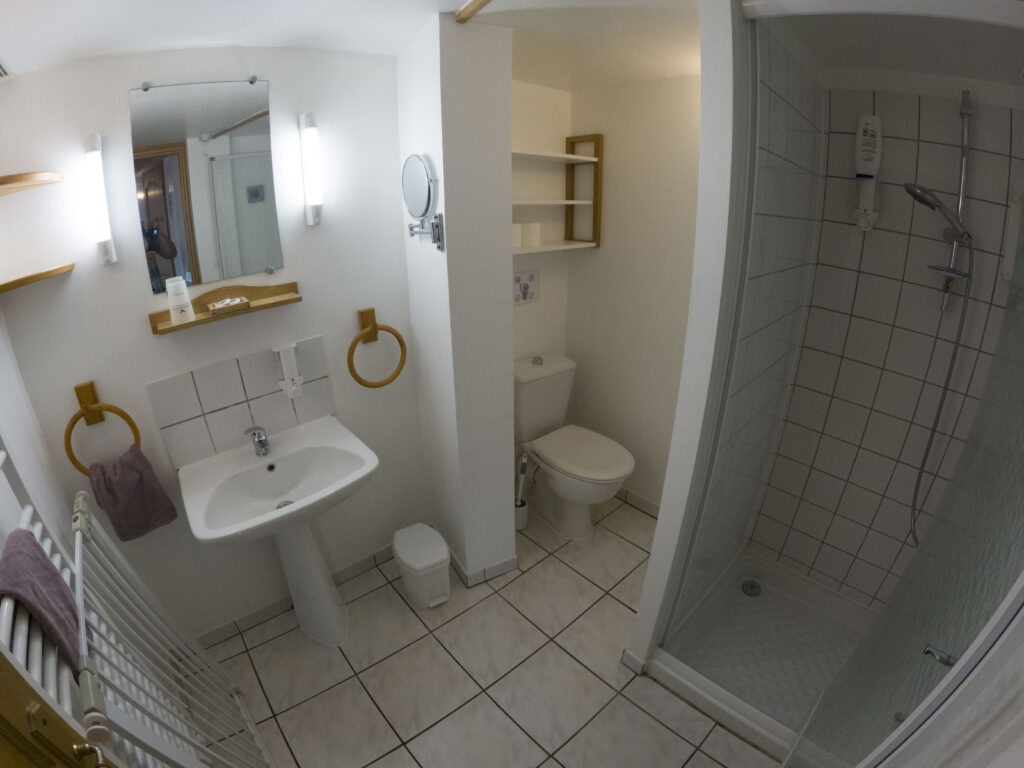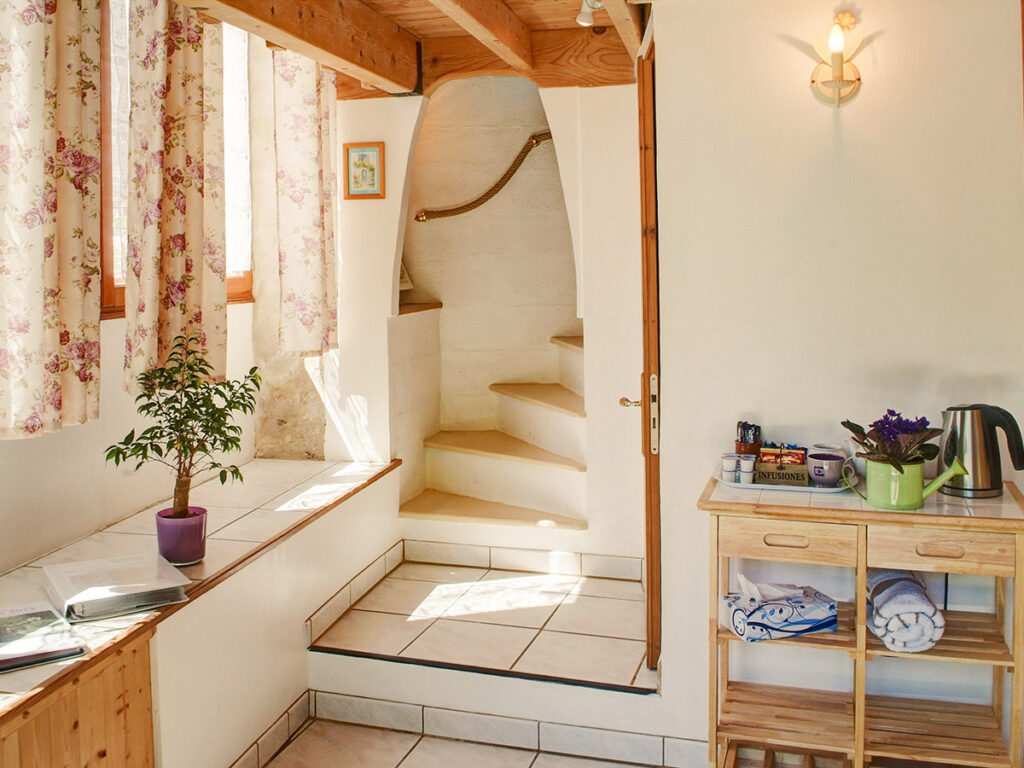 Your bathroom has a large powerful shower and you'll also be provided with soap, shower gel, tissues and a hair dryer along with bath and hand towels plus pool towels. 
Your double doors open out on to our lovey terrace, garden, pool and BBQ area.
A patio table and chairs out side offer you a sun-kissed spot in which to chill and plan your next activity.